A

Westport Coffeehouse

's Story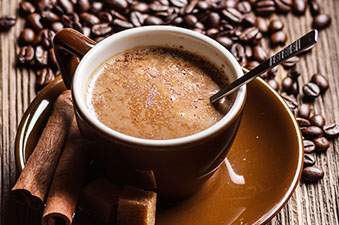 Before Westport Coffeehouse opened in 1996, our neighborhood needed a change, wanted something a little more interesting, yet grounded. What our little community lacked was an honest neighborhood café where people could meet, have a conversation, and sit down to a stellar cup of coffee. Quickly we learned that quality trumped everything, especially when it comes to coffee. By 2007, our café had blossomed into an artisanal coffee house, and building a growing following.
A full-service Coffeehouse with an exceptional "black box" theatre located just below the coffeehouse. Welcome to an oasis in the middle of Westports' "Entertainment District" in Kansas City, Missouri. We feature an establishment that provides Computer / Internet access with two high-speed Internet connections. On the lower level we feature theater, comedy, and music in the W.C.H. Theater . Drinks are our speciality with choices ranging from Smoothies to Ice cream and of course exceptional coffees. Grilled panini Sandwiches and baking "by Pam" will always keep you coming back for more. Give us a call at 816-756-3222.