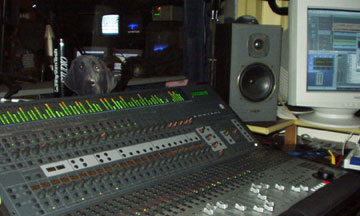 4010 Pennsylvania
Kansas City, MO. 64111
e-mail: tomptacek@hotmail.com hours 10am - 4pm
Welcome to Surreal Video and Sound. Located below the Westport CoffeeHouse. Surreal Video and Sound is a full service audio and video production facility. We specialize in all kinds of projects from personal to demos to corporate productions. We also can facilitate the W.C.H. Theatre for television shows, corporate, musical, and theatrical events. Give Tom a call to find out what we can do for you.
Audio Rates: $50 per hour (4 hour minimum)
Video Rates $75 per hour (3 hour minimum - in house only
Green Screen, YouTube, and stage production available in house
Did you ever want to host your own Talk Show?

Live?
Featuring:
*up to 4 hosts*
*2 call-in phone lines*
*live internet streaming*
*available 100 seat theater for HD video broadcast*
*media delivery and hosting*


Surreal Video & Sound
4010 Pennsylvania
Kansas City, Mo 64111
located below the Westport Coffeehouse