4010 Pennsylvania
Kansas City
MO
64111
Hours:
Mon. - Thurs:
7:30 am to 11 pm
Friday:
7:30 am to 12 am
Saturday:
10 am to 12 am
Sunday:
10 am to 10 pm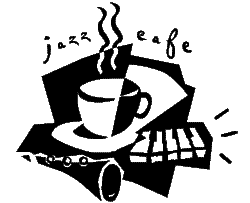 Westport Coffeehouse in Kansas City is a neighborhood cafe with a Black Box Theater below, featuring Live entertainment with:
Improv:
Improv every Friday and Saturday at 8pm and 10pm.
Jazz:
Saxophonist John Gross plays the Westport Coffeehouse Theater Wednesday October 21st at 7pm.
Nate Nall Thursday November 5th at 8pm.
John Blevins plays Wednesday November 11th @ 7pm.
Tim and Miles Thompson plays Thursday Nov. 12th @ 7pm.
Gerald Spaits: Sax and Violins plays Wednesday Nov. 18th @7pm.