4010 Pennsylvania
Kansas City
MO
64111
Hours:
Mon. - Thurs:
7:30 am to 11 pm
Friday:
7:30 am to 12 am
Saturday:
10 am to 12 am
Sunday:
10 am to 10 pm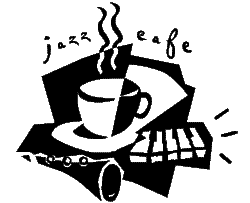 Westport Coffeehouse in Kansas City is a neighborhood cafe with a Black Box Theater below, featuring Live entertainment with:
Improv:
Improv every Friday and Saturday at 6pm, 8pm, and 10pm.
Jazz:
Brad Gregory Jazz: Wednesday November 25th @ 7pm. Mike Steinel on trumpet,
Dave Chael on saxes, Bob Bowman - bass, Paul Shinn - Piano and John Kizalarmut - drums.
Nate Nall: Thursday December 10th at 8pm.
Brian Scarborough: Wednesday December 16th @ 7pm.
Film:
"Information Age" and
"Eric Blair Project"
by Tom Beaver Sunday
November 29th @ 7:30pm