Hours:
Mon. - Thurs:
7:30 am to 11 pm
Friday:
7:30 am to 12 am
Saturday:
7:30 am to 12 am
Sunday:
7:30 am to 10 pm
4010 Pennsylvania
Kansas City
MO
64111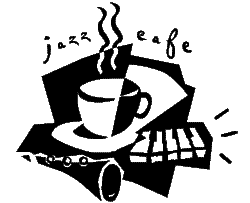 Westport Coffeehouse in Kansas City is a neighborhood cafe with a Black Box Theater below, featuring Live entertainment with:
Improv:

Improv every Friday at 8pm and 10pm, and Saturday at 6:30 (all ages), 8pm and 10pm. Kick Comedy

Comedy: Open Mic - Every Monday @ 8pm.
Jazz:

Sax and Violins - Tues. Dec. 12th at 7:30pm. Gerald Spaits, Adam Galblum, Charles Perkins, Rich Wheeler, Katie Benyo, Alyssa Bell, Brian Steever, Justin Cowart.
Michael Eaton - Wed. December 27th at 7pm. Michael Eaton - tenor saxophone
Peter Schlamb - vibraphone
Roger Wilder - piano
Jeff Harshbarger - bass
KR Azad - drums